Angry Swamp (also called Angry Swamp Choot'em) is an app game made for the iPhone, iPod Touch, and the iPad . It is available to be downloaded from the Apple App Store and the Andriod app store for $0.99. The game is very similar to the popular Angry Birds. The game has a swamp setting and features voice clips from Troy Landry.
Angry Swamp features the player launching a variety of swamp creatures at "unruly gators". The gameplay is identical to Angry Birds, with similar breakables. In order to defeat the gators, the creatures must hit them on the top of the head, similar to shooting a real gator.
Characters
Edit
Main article: List of Angry Swamp Characters
Main article: List of Angry Swamp Levels
In total, there are five sections, each with 21 levels giving 105 levels total.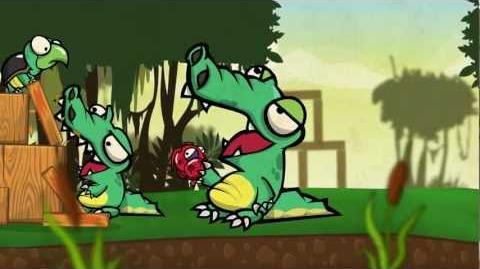 External Links
Edit